Lost in the countryside of Urbania, La Valle Dimenticata is a charming peaceful refuge wich has been closed in the past and was recently reopened.
We are in located in the centre of Montefeltro, in Marche, in a hilly and restrained landscape but only 5 minutes far away from the village.  We are just a few kilometers from the beautiful Urbino, along the Strada del Duca, on the border between Marche, Umbria, Tuscany and Romagna where a charming and relaxed atmosphere reigns.
My husband and I decided to make a lifestyle choice and moved here with our two daughters. We love the silence of these stones  fighting with all their strength to survive, about to be overwhelmed by the surrounding nature.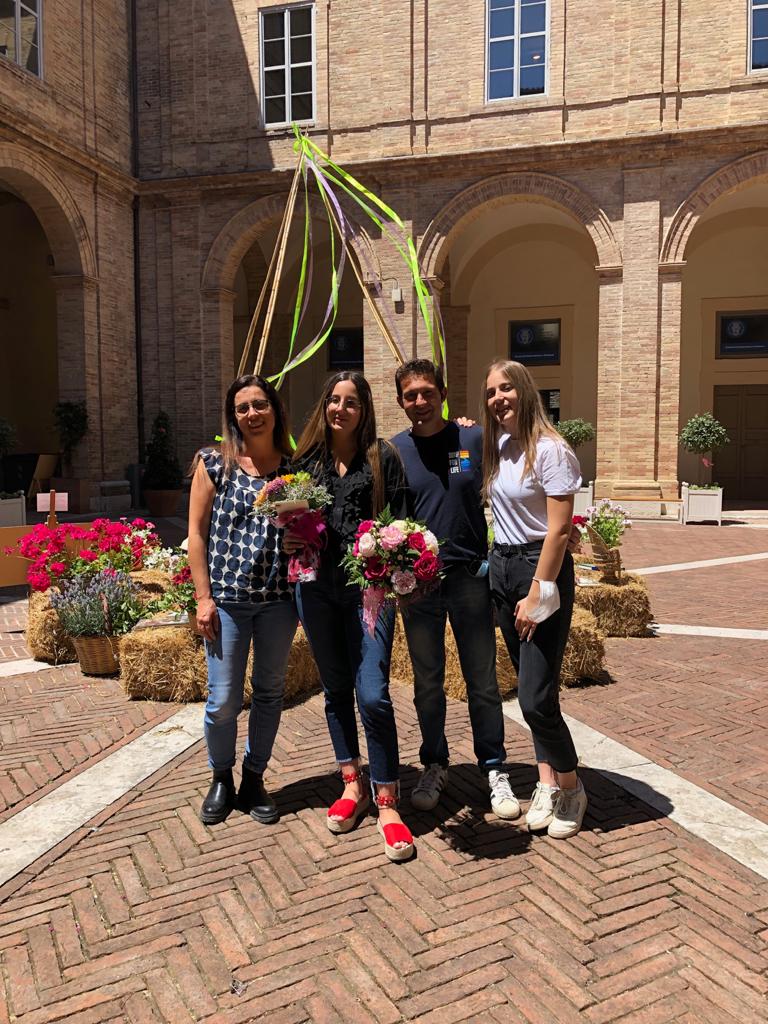 We put all our passion and courage tin order to transform this place to a little corner of paradise. Now, the farmhouse is completely renovated according to the latest anti-seismic regulations and green building and it consists of our private residence and two apartments that are at the disposal of our guests.
No overcrowding: the two apartments can be filled up to a maximum of 8 guests allowing a lot of privacy and calm.
Those who come to stay here can not miss the rediscovery of silence by gaining well-being of body and mind. Here in every season you can recognize birds by their song, in addition to listening to nature and enjoying great peace.